Skabelonloftet has a clear reference to its past where the aesthetic of decay sets the frame for the venue. You have the possibility of renting the location for your upcoming photo or film shoot. The bankrupped shipyard is located in an abandoned industrial area of the Copenhagen harbour. The old rusty iron constructions, the original glass facades and wooden floors is kept to it's historical reference, which adds to the atmosphere of the location. It's possible to combine different venues for the shoot.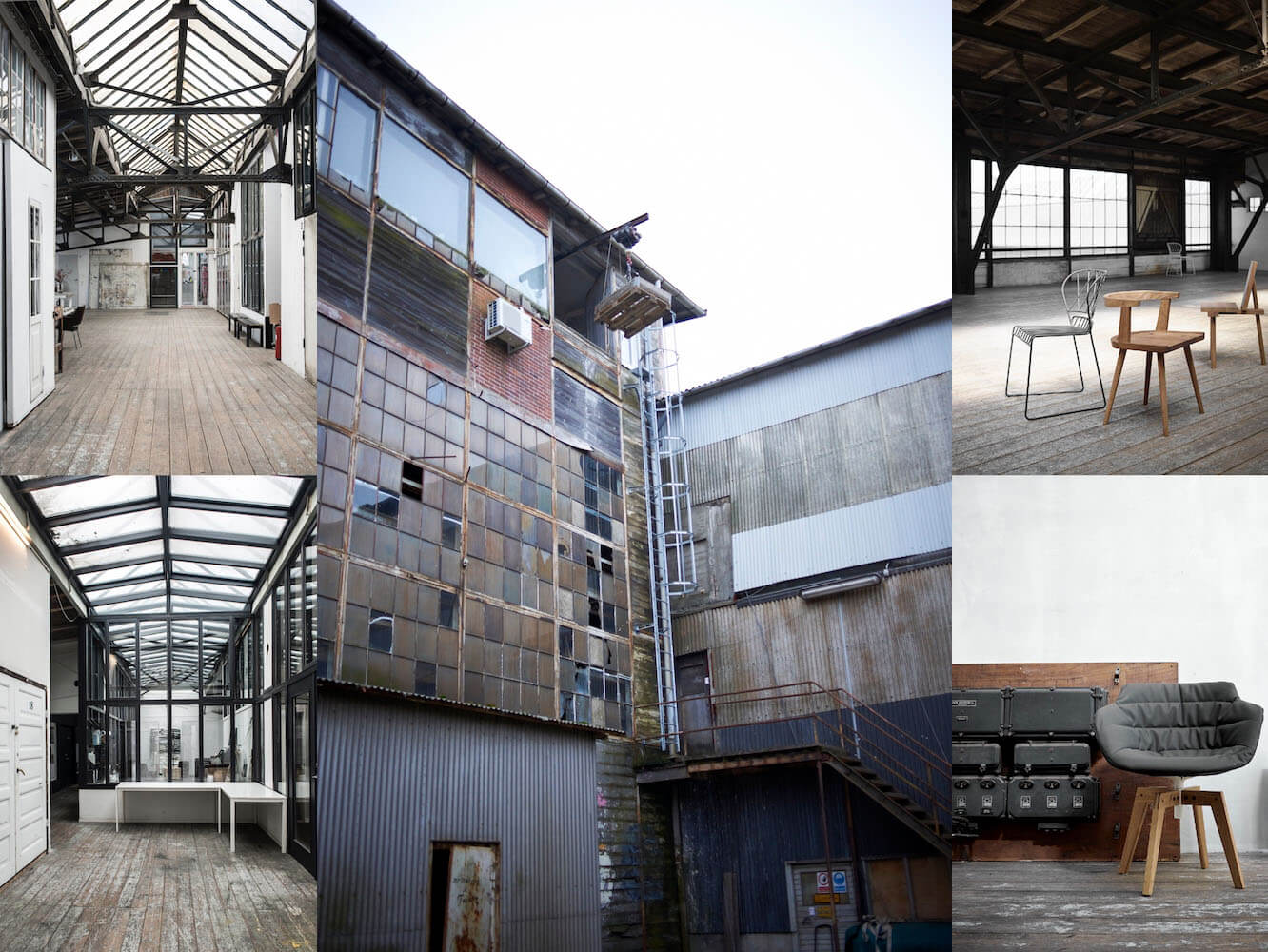 Facilities
The location offers the following:
Floor to ceiling windows, facing the harbour of Copenhagen and the ocean
Wooden, double gates, facing the ocean (The Tempalteroom and Studio 1
Fireplaces (additional heating can be arranged)
Kitchen access
A glass and a wooden table, with the original drawings from the old shipyard (The Templateroom). You'll find additional props throughout the Loft, for your disposal.
Electrical outlets of 16 W + 220 V power, throughout the studios.
Parking facilities
Parking for more than 200 cars. Payment works through the Easy Park app. The cost pr. hour is 12 DKK and the area code is 3735.
Catering
Refshaleøen is filled with recommendable places to eat, or grab take-away. We collaborate with "the locals" such as Lille Bakery, Aamanns, Reffen and Genskabt – everyone chosen because of a high standard, both in ingredients and service.

Contact us for further information and booking requests.