Lystårnet (70 sqm) – is placed on top of Skabelonloftet. It holds a panorama view of Refshaleøen and looks to the harbour of Copenhagen as well as the ocean. It's a perfect fit for a meeting space of a smaller group (up to 20 people) or as an adjoining breakout room.
The studio holds:
– Windows all the way around the studio, which creates the panorama view.
– Bright, plank tables as a meeting set-up for a maximum of 20 people. 
– A kitchen, with a bar top a high chairs.  
– A fireplace (additional heaters can be arranged).
– Electrical outlets of 220 V power.
– Standard AV-package with a projector (projected on the wall) and flipovers.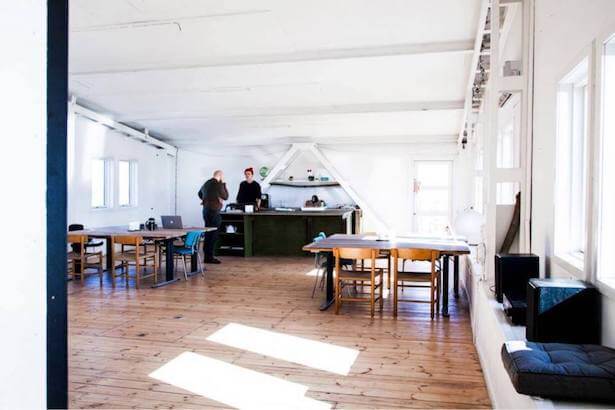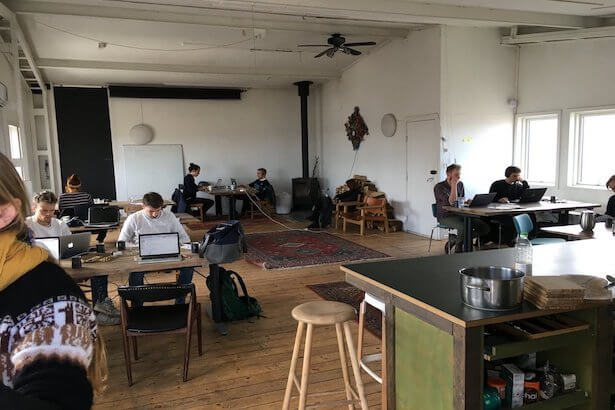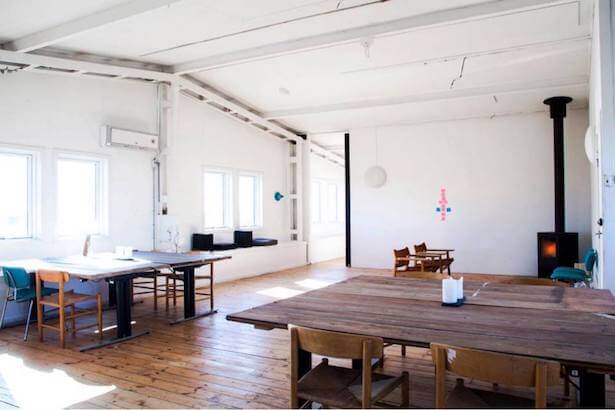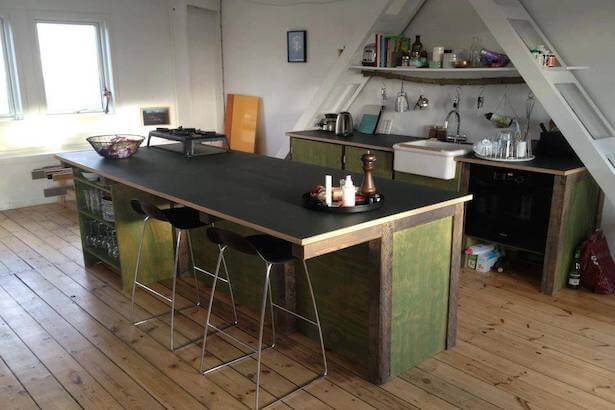 Skabelonloftet
Refshalevej 167F
1432 Copenhagen