Studio 1 (120 sqm) – is a former art studio, which shines through the frames of the venue. It's used for seminars, conferences, fashionshows, musicvideos, backstage area during photoshoots in The Template Room and much more. The room has an ocean view and can perfectly fit groups up to 80 people. 
The studio holds:
– A wooden, double gate, facing the ocean and the harbour of Copenhagen
– An old crane (for load-in and load-out)
– A kitchen
– A fireplace (additional heaters can be arranged)
– Electrical outlets of 16 W + 220 V power, throughout the studio
– Meeting set-up for up to 80 people, both in a plenary or cabaret style
– Standard AV-package with a projector, canvas, speaker and flipovers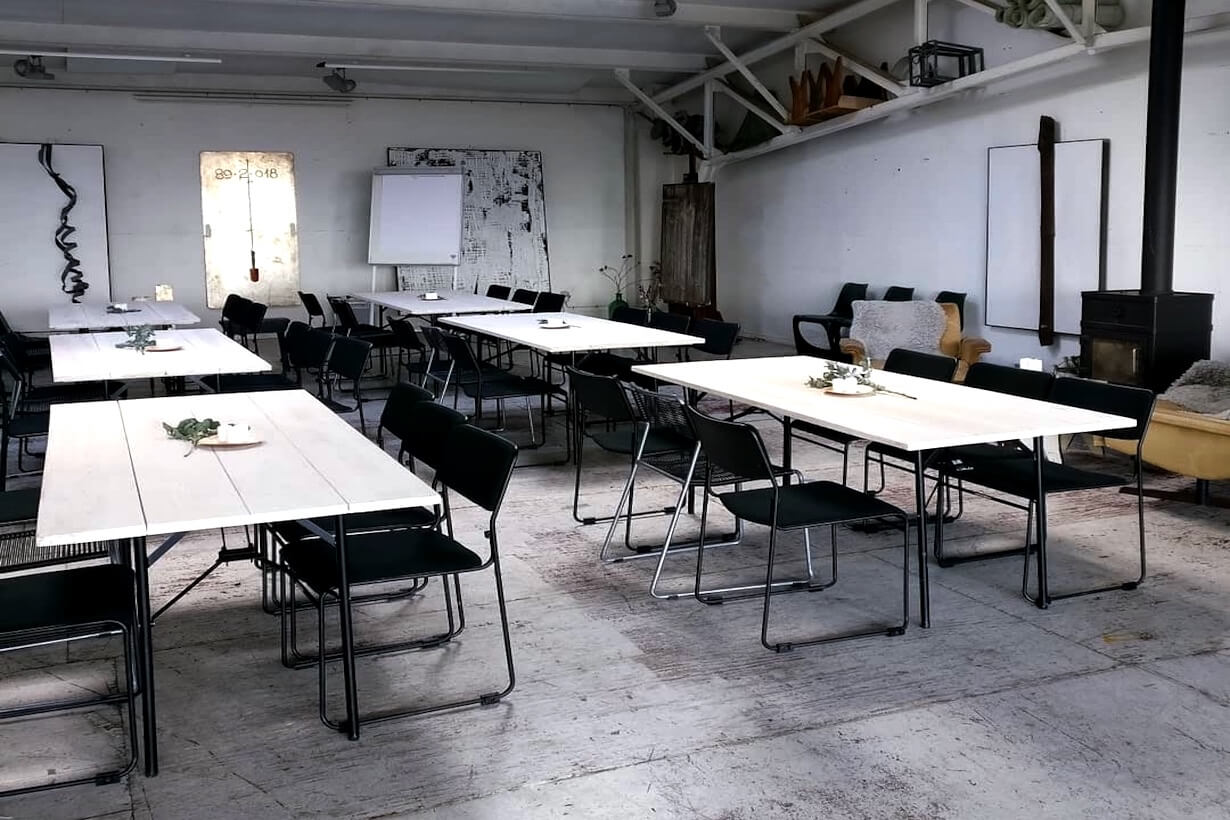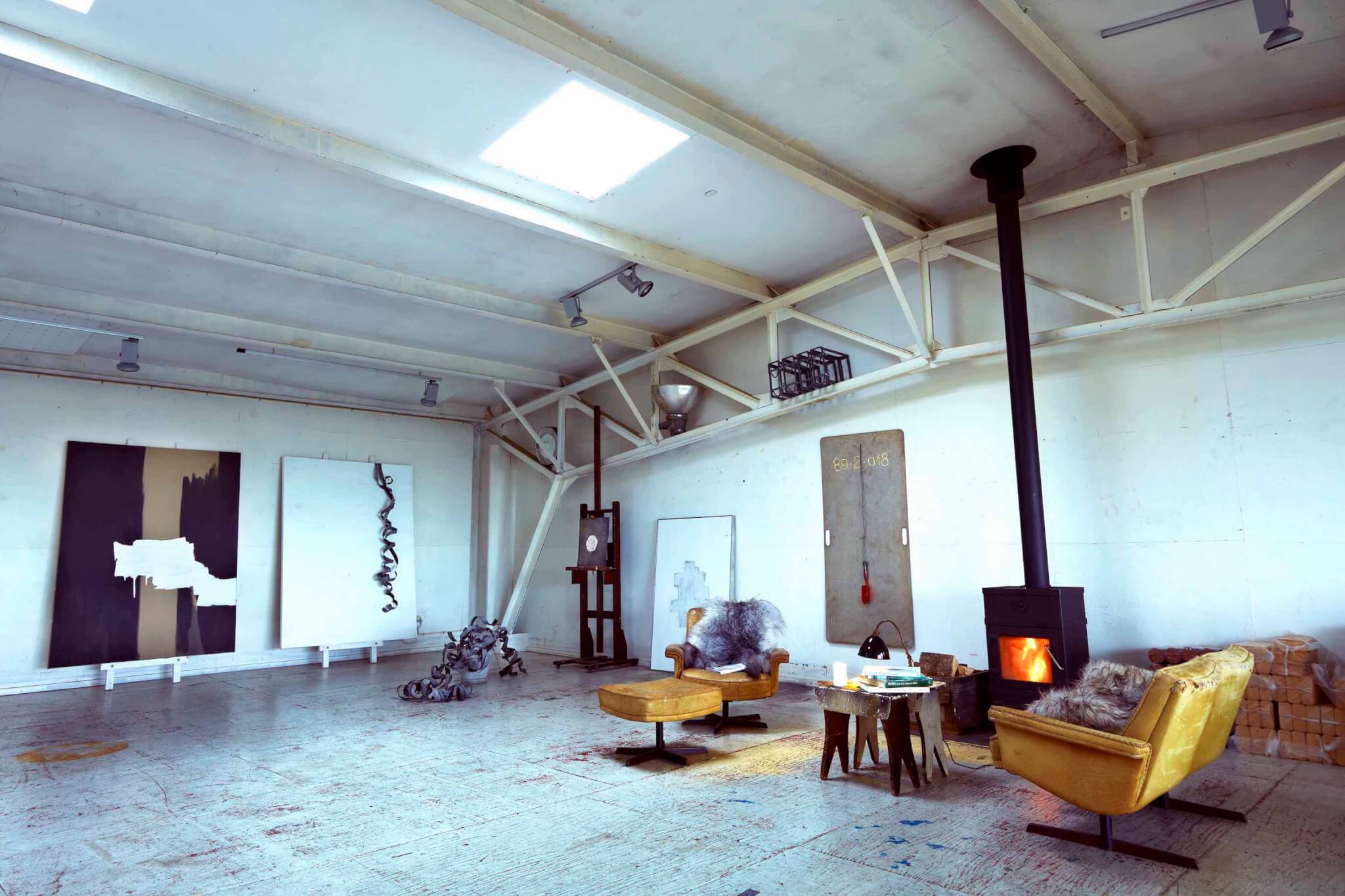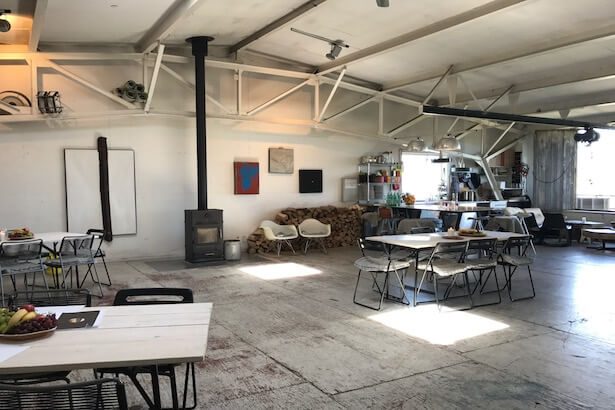 Make an Inquiry by using the form below, and we will get back to you with a non binding quote.