Studio 2 (50 sqm) – is a minimalistic studio, adjoining to studio #1. The view of Copenhagen's harbour as well as the ocean can be seen through metal-framed windows. The studio is perfect for a smaller group or as an adjoining breakout room.
The studio holds:
– A small kitchenette
– A fireplace (additional heaters can be arranged)
– Three black, wooden tables, that can be split up
– Electrical outlets of 220 V power
– Standard AV-package with a projector, speaker and flipovers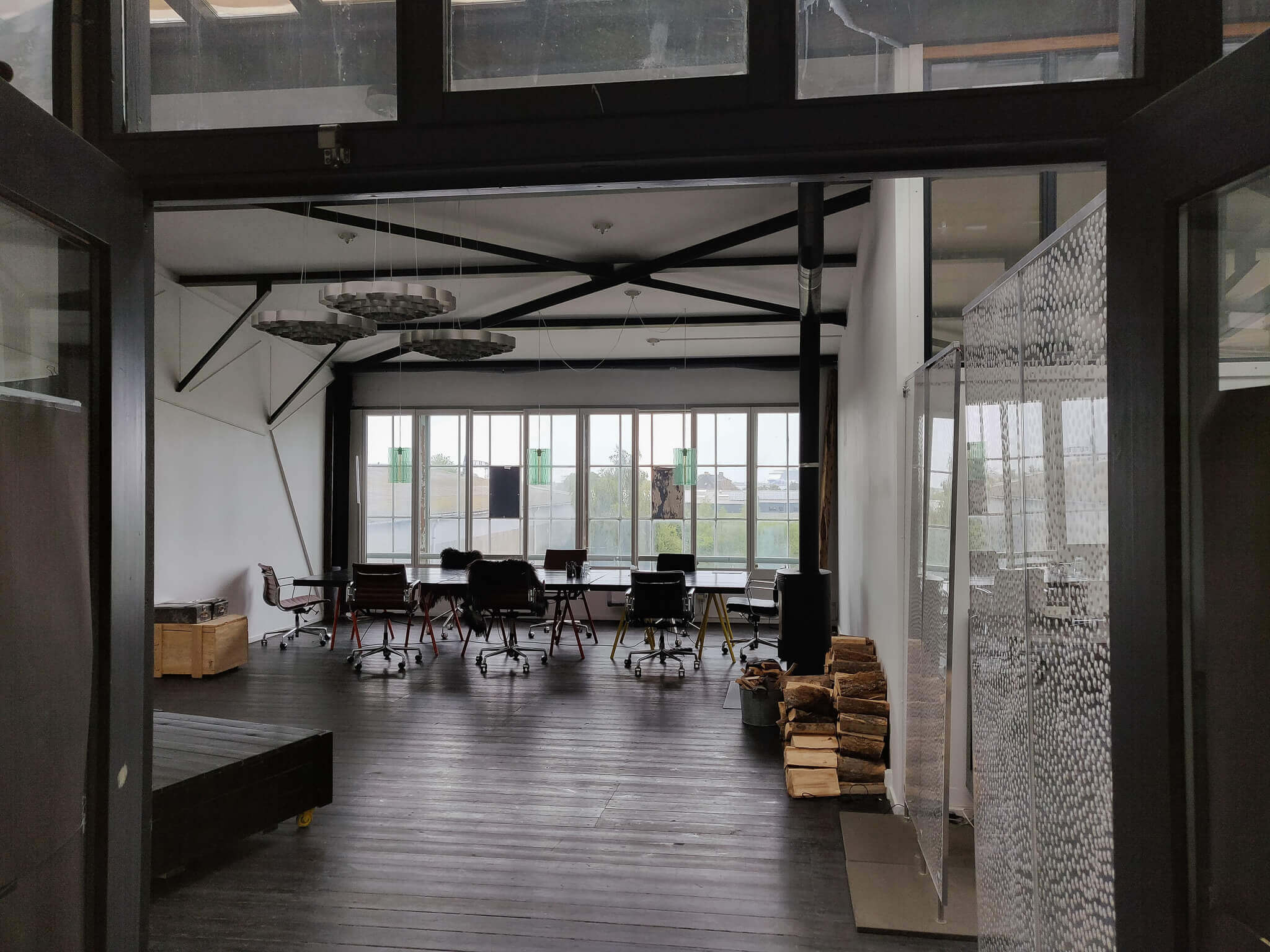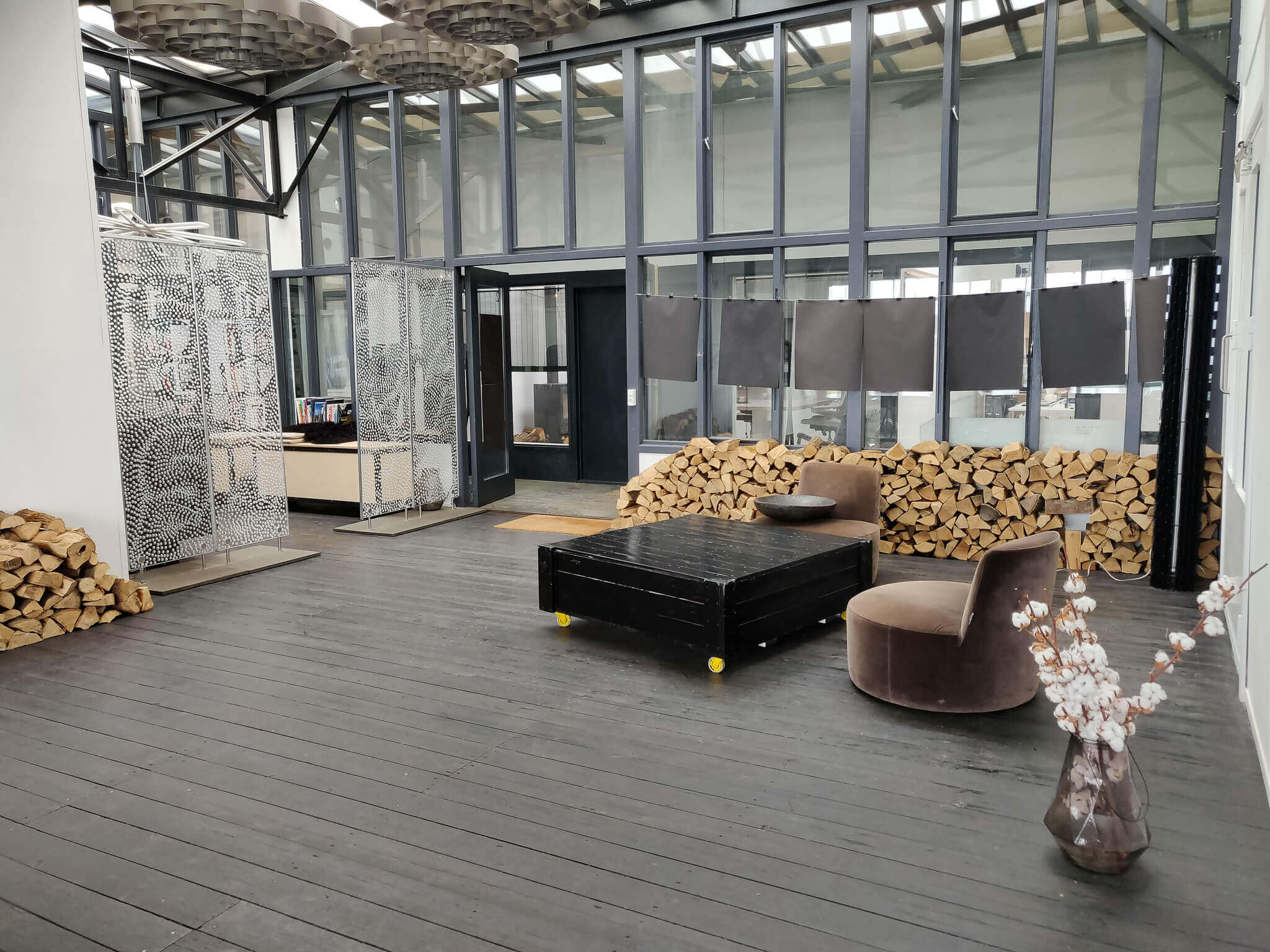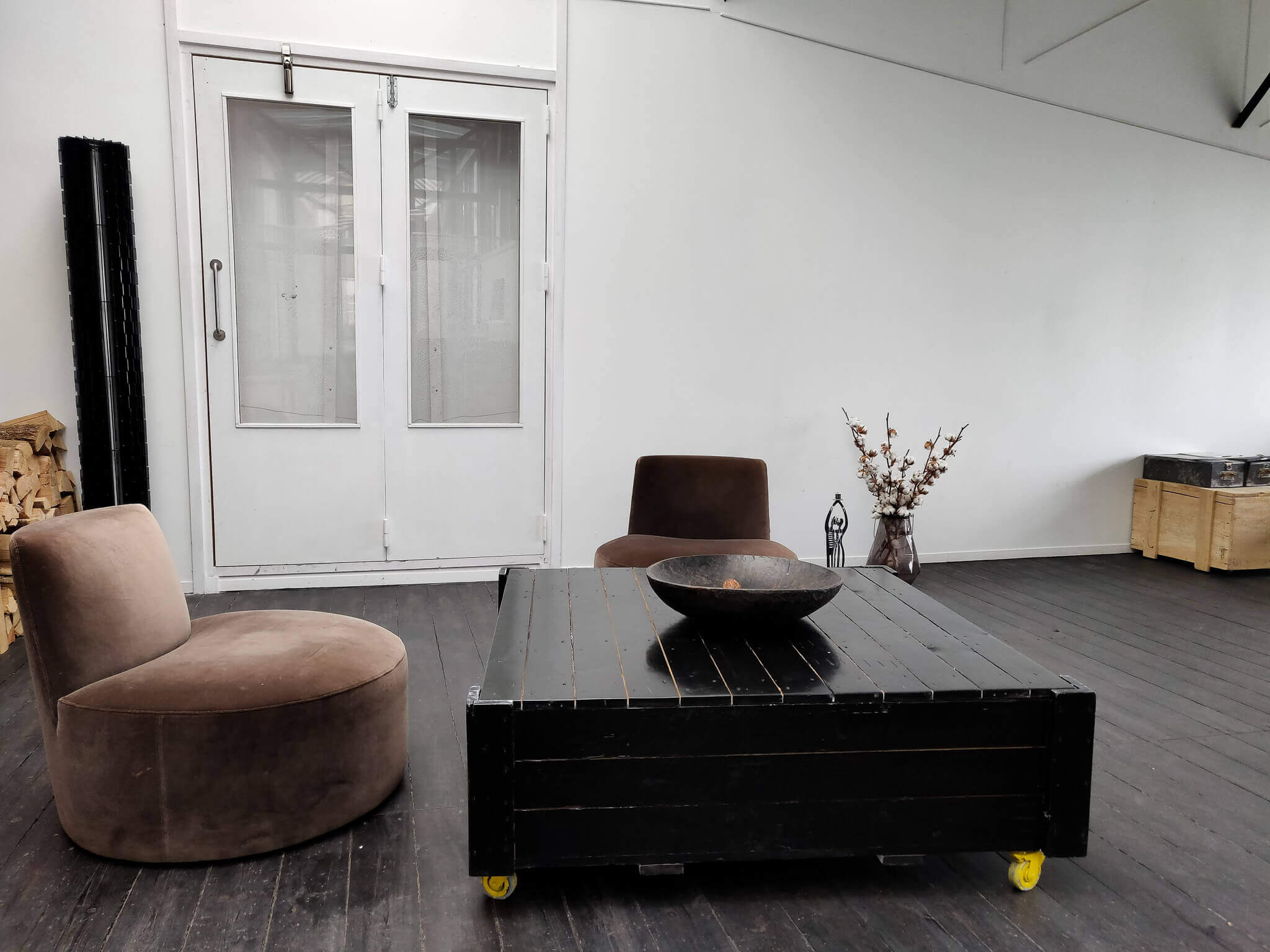 Make an Inquiry by using the form below, and we will get back to you with a non binding quote.