Skabelonrummet (200 sqm) – is an old, industrial studio, where the drawings and templates were made during the Burmeister & Wain era. The venue is ideal for seminars, conferences and events. The raw look, with the sunlight beaming through the windows, makes it ideal for photo and film shoots as well.
Throughout the full length of Skabelonrummet there are black, iron-framed windows, from floor to the ceiling, revealing the ocean view. At its highest point, there's 5 m from the wooden floors to the rooftop windows. The 100 years old original wooden floor and the iron constructions are beautiful patinated and kept to it's past history.
The venue holds:
– Floor to ceiling windows, facing the harbour of Copenhagen and the ocean.
– A wooden, double gate, facing the ocean.
– A fireplace (additional heaters can be arranged).
– A kitchen.
– A glass and a wooden table, with the original drawings from the old shipyard.
– Meeting set-up for breakout sessions.
– Electrical outlets of 16 W + 220 V power, throughout the studio.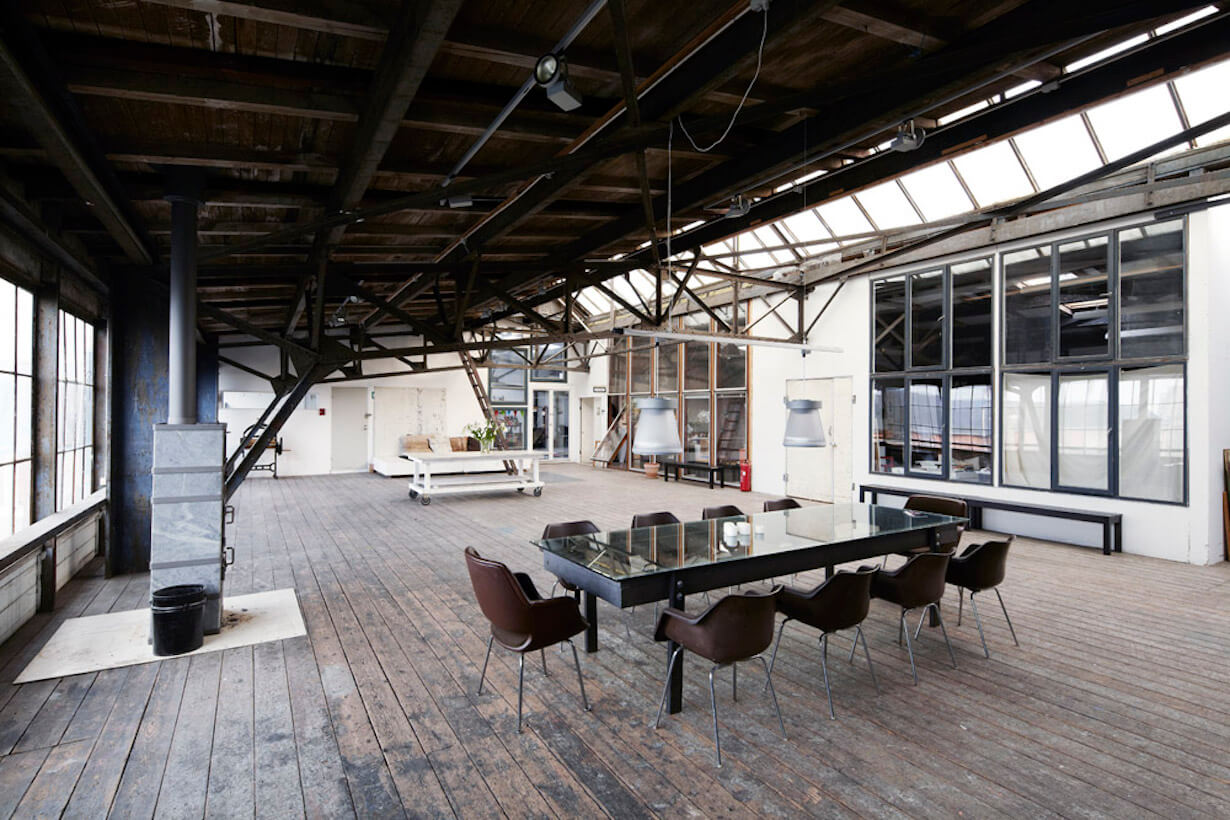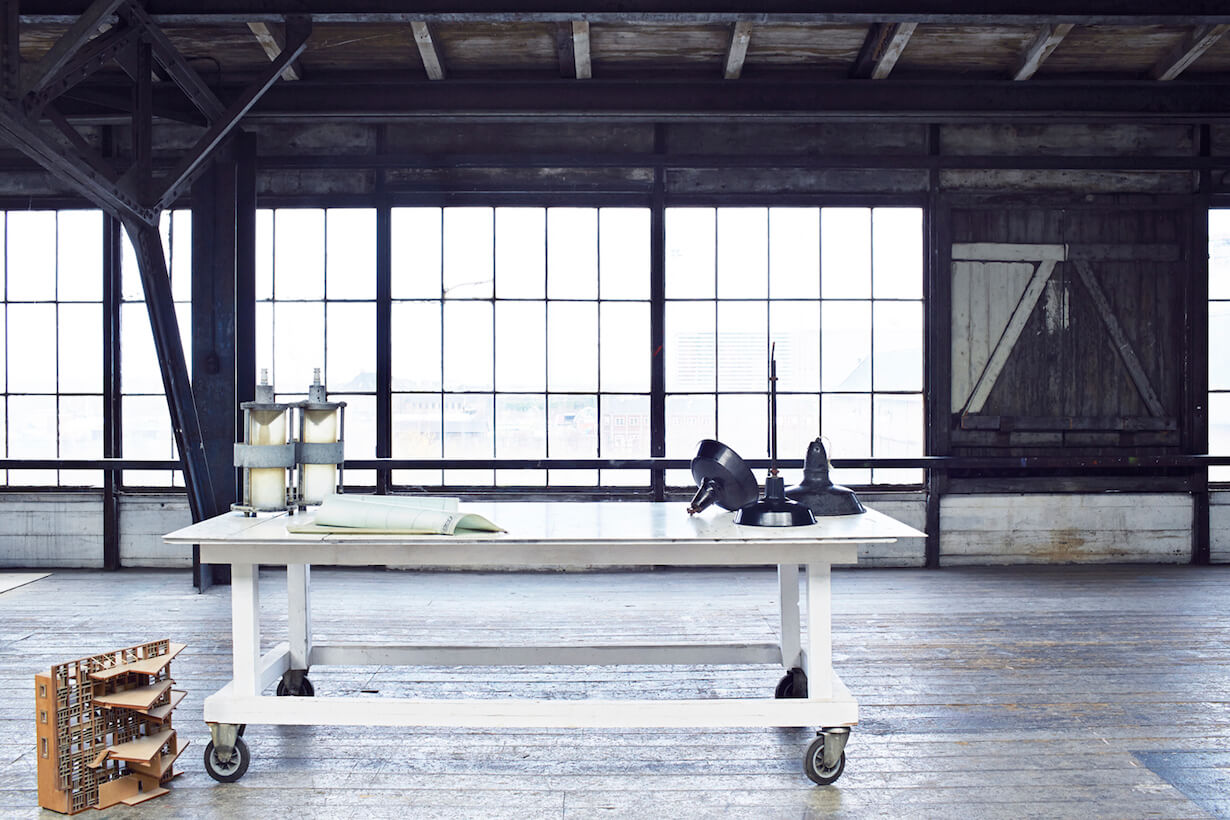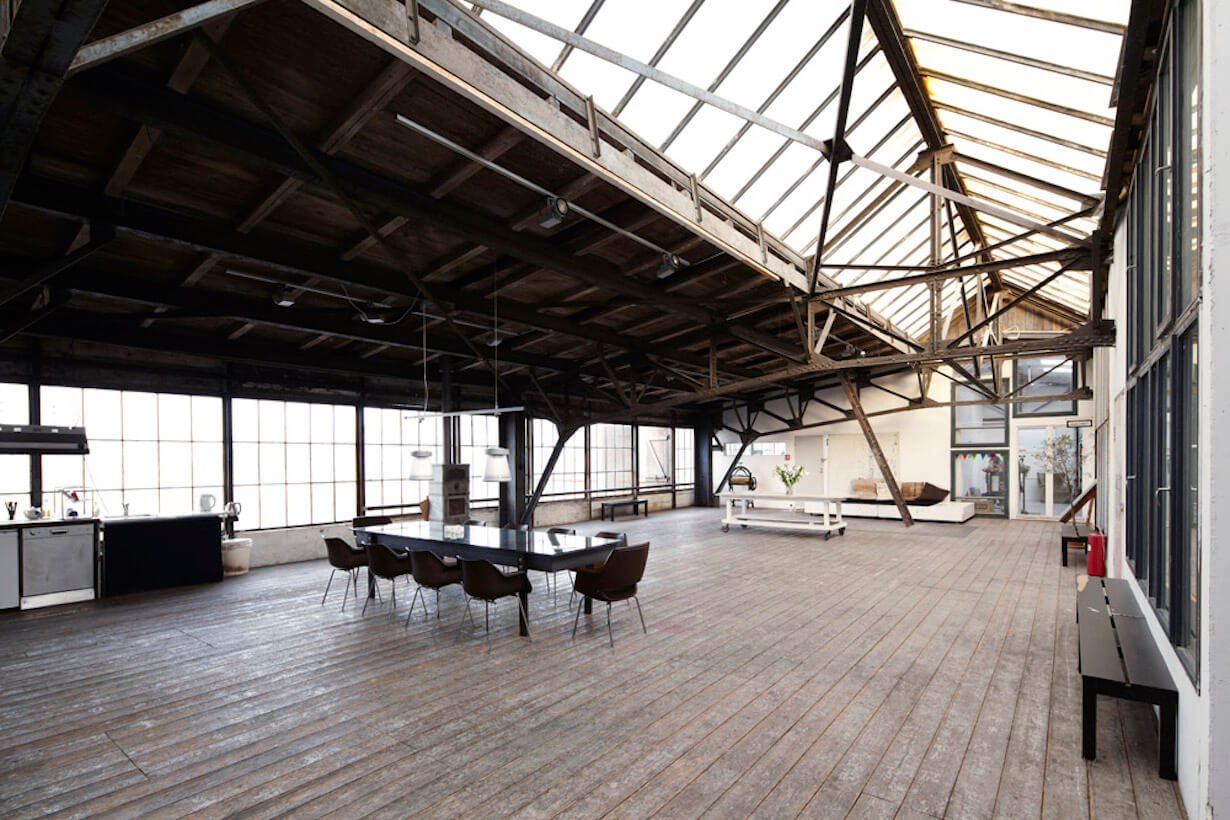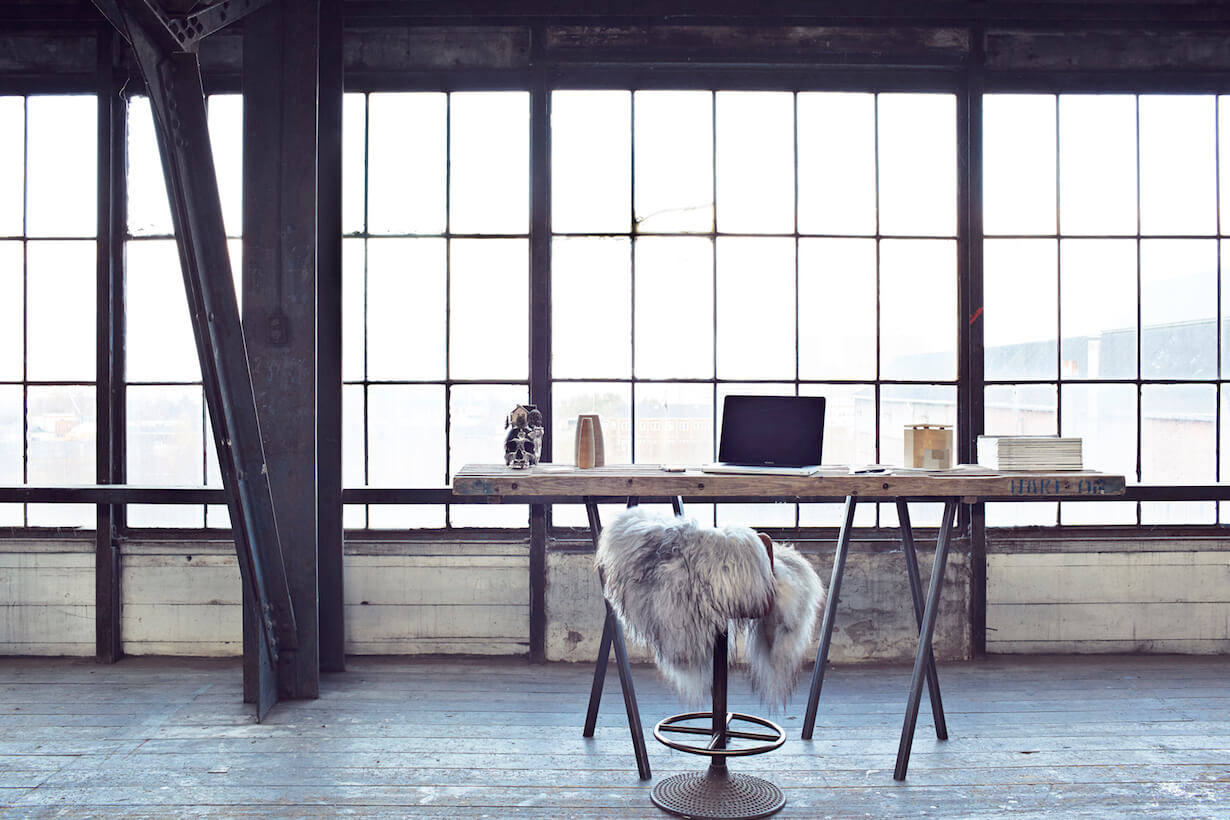 Skabelonloftet
Refshalevej 167F
1432 Copenhagen